4 Things That I Just Don't Understand
Source: angryjedi.wordpress.com
I always have felt like there's something off with the world. There is no explenation why we act the way we do and no, please don't begin to explain through the science, I know all about that, but why does it work the way it does? Why do we gain confidence with people that we do or how come it is so normal for two humans to feel compassion with eachother. The life is so confusing in every aspect but what makes it even worst is how by each year I grew I got more and more confused with what the f*ck is going on with hummanity.
So, here is my top 4 list of what I would call crisis:
1. Animal Testing


I don 't even need to say anything. Look at the picture. LOOK. AT. IT. Stop doing it! Why go and support brands that use animals, how would you feel if I took your child, boyfriend, husband, puppy and made them try all my discoveries just to check if there are no side effects. Are you fine with that? I mean if they die they die, nothing special right?
2. Terry Richardson
This guy, the one and only Terry Richardson. You may know him for his so called 'photography', you know them famous pictures which kinda look like they have been taken by P&S camera combined with flash. But what you may not know is that he is also known to be as 'Uncle Terry' that has been accoused by many models and assistents of conducting sexual requests. I dunno, I'm confused if I am just stupid for thinking that to be called photographer or artist is to actually work on something that can be potentially your new masterwork. Or that sexual assaults are not very admirable. But maybe the whole society need a massive reality check.
3. Justin Bieber
Justin Bieber. Not a fan and shall never be. But to all fans, don't worry I will not be hating just expressing how confused by you guys I am. So ok, he makes music and that's kinda it. Why in hell is it ok for him to be carried like a king and 'urinating into a janitor's bucket, abandoning his pet monkey, spitting off a hotel balcony, getting into a nightclub brawl and so forth' but hey you still seemed to like him. Maybe my morals are just twisted, who knows.
4. Miley Cyrus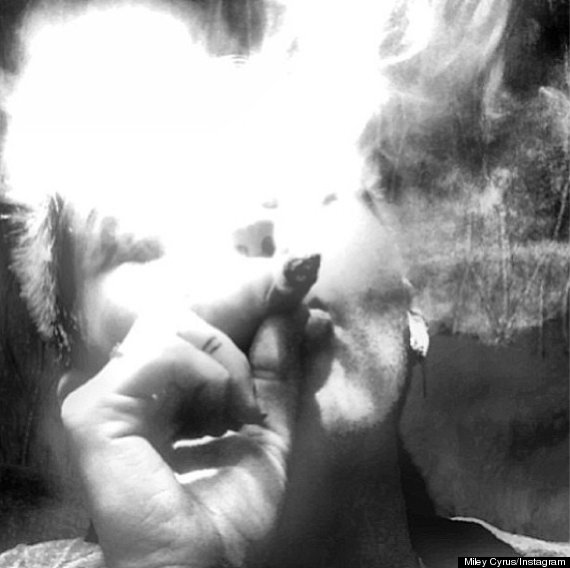 Why is it ok for someone who has been a child idol for as long as they have existed to be idiolised and approved more when she is spreading sexual messages, pervertion and drug use to their younger audience and it's viewed to be tottaly kewl and stuff. I'm just so very confused and tired of seeing 6-year-old couples talking about dirty stuff.
Thoughts? What confuses you the most about today's world?
P.s. If I have offended anyone, I'm very sorry. Please leave a friendly comment of YOUR opinion and let us continue respecting eachothers views, leaving internet a better place for all. :)
You'll
♥
Loading related posts from sailthru...
---
blog
Hollywood was struck with the tragic death of actor Paul Walker on Saturday, who was best known for his leading role in the Fast and the Furious franchise. Paul died in a tragic car accident in Santa Clarita, California after he and a friend slammed into a light pole while driving a 2005 Porsche Carrera GT. He was 40-years-old.
Take a look back at Paul's career.
HOLLYWIRE
Partner